Selling With Sitting Tenants - We Buy Sitting Tenants
Are you selling with sitting tenants? We are a professional property investment company that only invest in properties that are occupied by sitting tenants. Secure tenancies are the only type of property investments that we buy. We do not buy properties occupied by assured shorthold tenants. If you have a property to sell with sitting tenants we can complete the sale of your property within 7 days!
Our company has vast experience with these types of transactions and therefore we are very familiar with tenancies of this nature. We will be able to assist you during the sales process and give you guidance where necessary. Our sales team will be available to speak to you every step of the way and will deal with your tenant as well if necessary. If there are any works that need to be carried out on your property we can deal with this after completion takes place.
properties with Sitting Tenants Flats And Houses Wanted
We have substantial funds to invest in these schemes during the current financial year and are able to complete all transactions within a matter of days. We will normally make an offer for your property within 24 hours and will complete on your investment within 5 working days.
We are very familiar with these types of tenancies and therefore will keep the enquiries that we raise to a minimum. We rely on our ability to move very quickly and can show you proof of funds before we commence with a sale.
As a market leader in this market we are always looking for portfolios of properties of flats and houses and will consider all properties offered to us across London and the UK. If you need help and advice please give us a call and we will do our best to advise you accordingly. We can give you an idea of what we will pay for your investment within a couple of hours of talking to you and in certain circumstances can complete the sale of your property within 48 hours.
Obviously this can help if you are trying to buy another house and need access to the funds immediately. There are no strings attached and our solicitors will attend the offices of your solicitors with instructions to complete the sale with you.
Sell With Sitting Tenants Today And Let Us Take Over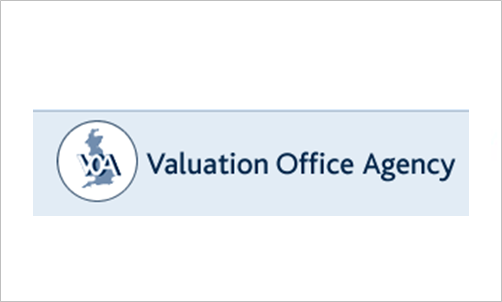 Don't worry if you are in the middle of a rent assessment by the fair rent officer as we can take this over when we become the legal owners.
We deal with the fair rent officer on a very regular basis and are familiar with the process of having the rent increased every two years. If the rent officer would like some works to be carried out to the property we can do this as soon as we complete the sale with you.
We have a lot of experience with the rent office and have regular dealings with them. We are happy to take over any current issues as soon as we have exchanged contracts.
No Survey Required On Your Property When Selling With Tenants
We will not require a survey of your building, therefore speeding up the sales process and minimising any convenience caused to your tenants. You can wait until completion has taken place before informing your tenant that a sale has taken place if you would prefer. Our London based solicitors are familiar with these types of transaction and are always in funds to act immediately.
Many buyers will tell you that they have cash funds to buy your home but you will find that many are economical with the truth. What they mean is that they have cash funds once they are sent by the bank. What you should ask for is proof of funds. Ask them to send you a bank statement with cleared funds in their account. This will save you a lot of wasted time and energy because these buyers will not be able to dome up with the goods.
It is virtually impossible to get a loan secured against a property that is occupied by a sitting tenant so you should ask for proof of funds before you agree to anything. We are happy to provide you with proof of funds if your property is of interest.
If you are looking for a fast sale and want to sell your investment immediately we may be able to carry out an attended exchange of contracts which basically means that we will visit your solicitors offices and exchange contracts on the very same day that a sale is agreed. Obviously you need to be in a position to exchange contracts so it will be necessary to ensure that you have all of the necessary documentation.
Leasehold Properties With Short leases And Already Tenanted
If you are selling a flat or maisonette with or without a protected tenancy that has a very short lease we would like to hear from you. We purchase leasehold properties with short leases that are under 80 years. We will be able to make you an offer the same day you call us and will buy your lease in it's current form. Unlike our competitors we will not need to write to your freeholder to find out what your lease will cost to be extended. We will buy your leases in it's current form without any delays. Even if your flat is totally unmodernised please get in touch.
Legal Fees Paid When We Buy Your Sitting Tenants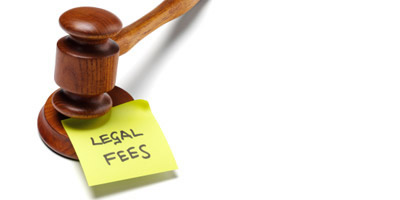 If we go ahead and buy your property we will pay your solicitors fees in connection with the sale. We will reimburse your lawyers fees to you immediately on completion. With this in mind you know that the price that you have agreed for your property investment is the figure that you will bank.
We are happy to have our solicitors give you an undertaking to pay your legal fees on completion of the sale. If you would like to discuss this with us please get in touch or alternatively you can speak to our solicitors directly for any assurances that you may require.
If you are unsure whether your property will be of interest please have a look at some of the houses with sitting tenants that we have recently purchased. Most of our recent acquisitions are properties in London and the south-east but we are keen to find flats and houses anywhere across the UK
. If you are selling a portfolio of properties we would love to hear from you. No lot is too big or too small!
We Have Vast Experience Dealing With Landlords Selling With Tenants
Because we have been buying properties with sitting tenants for over 30 years we are able to offer landlords our vast knowledge on how best to deal with problems that can arise from time to time. Some tenants can be awkward when they know that the property is being sold and will not allow viewings on the property. This does not present a problem to us as we do not require an internal viewing of the property. Generally speaking we will arrange to meet the tenants post completion with a view to dealing with any issues that they may have.
Some tenants have concerns that the new landlord will try to evict them or may try to make life difficult for them but you must be aware that harassing a tenant will have dire consequences for the landlord as most sitting tenants have the right to remain in their homes until they die. There is no chance that you will be able to have them evicted and to try to do so is a total waste of time. Even if the tenant do not pay their rent for 12 months you will not get an eviction order as most judges show leniency in the tenants favour and will simply tell the tenants to pay the arrears over a period of time